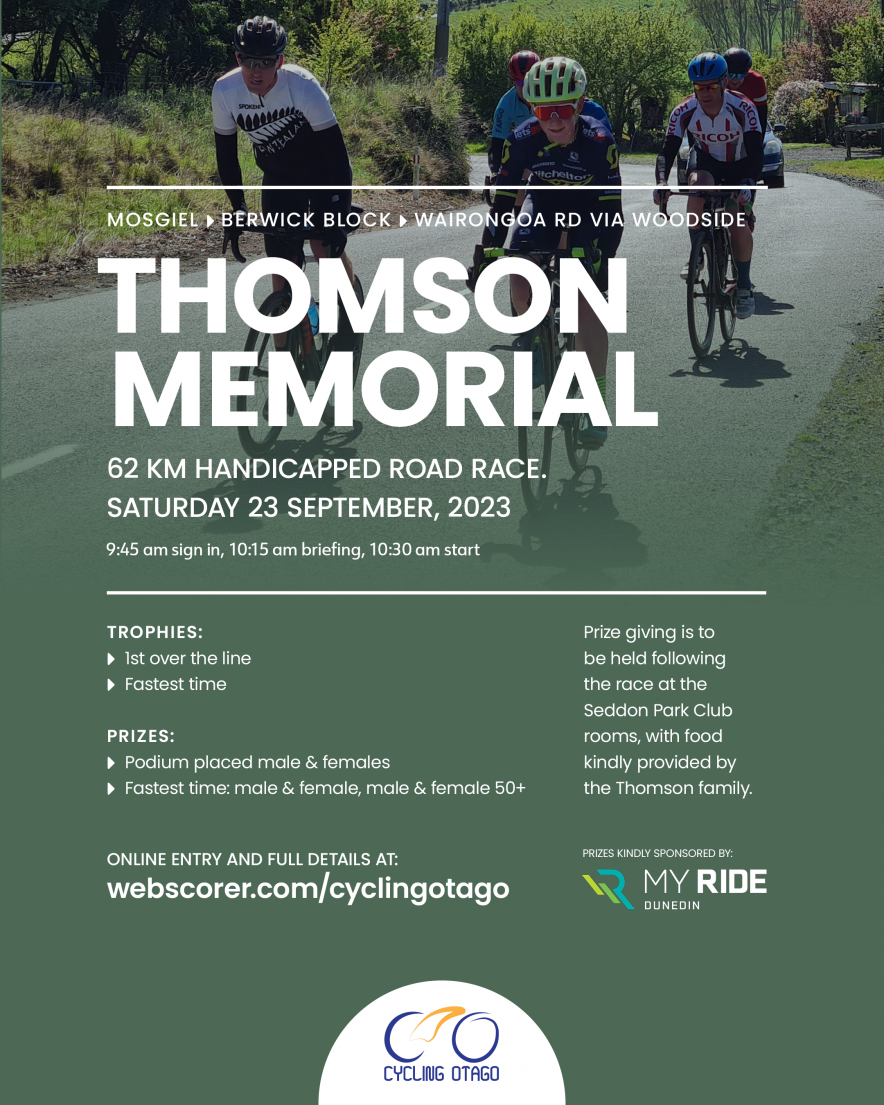 Get ready for the upcoming spring season's inaugural race! On September 23rd, gear up for the Thomson Memorial – a 62 km handicapped road race. Starting from Mosgiel, the race route traverses down to and around the Berwick Block, looping back through Woodside, and finally concluding on Wairongoa Rd, by the North Taieri church.
One of Cycling Otago's classics around the Taieri in honour of Bernard and Robert Thomson, who passed away well before their time. Bernard and Robert are relatives of the Thomson family, who are stalwarts in the Otago cycling community, and the club is always grateful for their continued support with this event.
This event is always a hit, with great fields and races in previous years, so don't miss out on the action!
Prizes kindly sponsored by My Ride Dunedin