Track Cycling in Otago
We're lucky in Dunedin to have a world class track cycling facility in Mosgiel, at the Seddon Park Velodrome. It's an outdoor facility with 250m of smooth, fast concrete.
Everyone is welcome to join track cycling. New riders of all abilities and ages are always given a warm welcome If you don't have a track bike, we can hire you one. Get in touch with our track convenor Hugh Fry (hughfry@gmail.com) to find out how you can get involved. Additionally, our Facebook group is where we post regular updates on our track programme.
Upcoming Track Cycling Meets:
Friday Nights Under Lights
Running from 7pm on Sep 11, Sep 18, Sep 25.
An opportunity to start blowing out the cobwebs
Tuesday Track – From Oct 6
Track riding with a focus on endurance style events
Starting at 6.30pm
Run by Chris Harvey
Thursday Track – From Oct 8
Track riding with a focus on sprinting style events
Starting at 6.30pm
Run by Chris Harvey
These Tuesday and Thursday Night Sessions will be run until at least December, with a focus on structured training rather than racing. The most up to date information on these rides can be found on the Otago Track Cycling group page.
If racing or training is cancelled because of rain, a cancellation notice will be posted on our Facebook page by 5.45.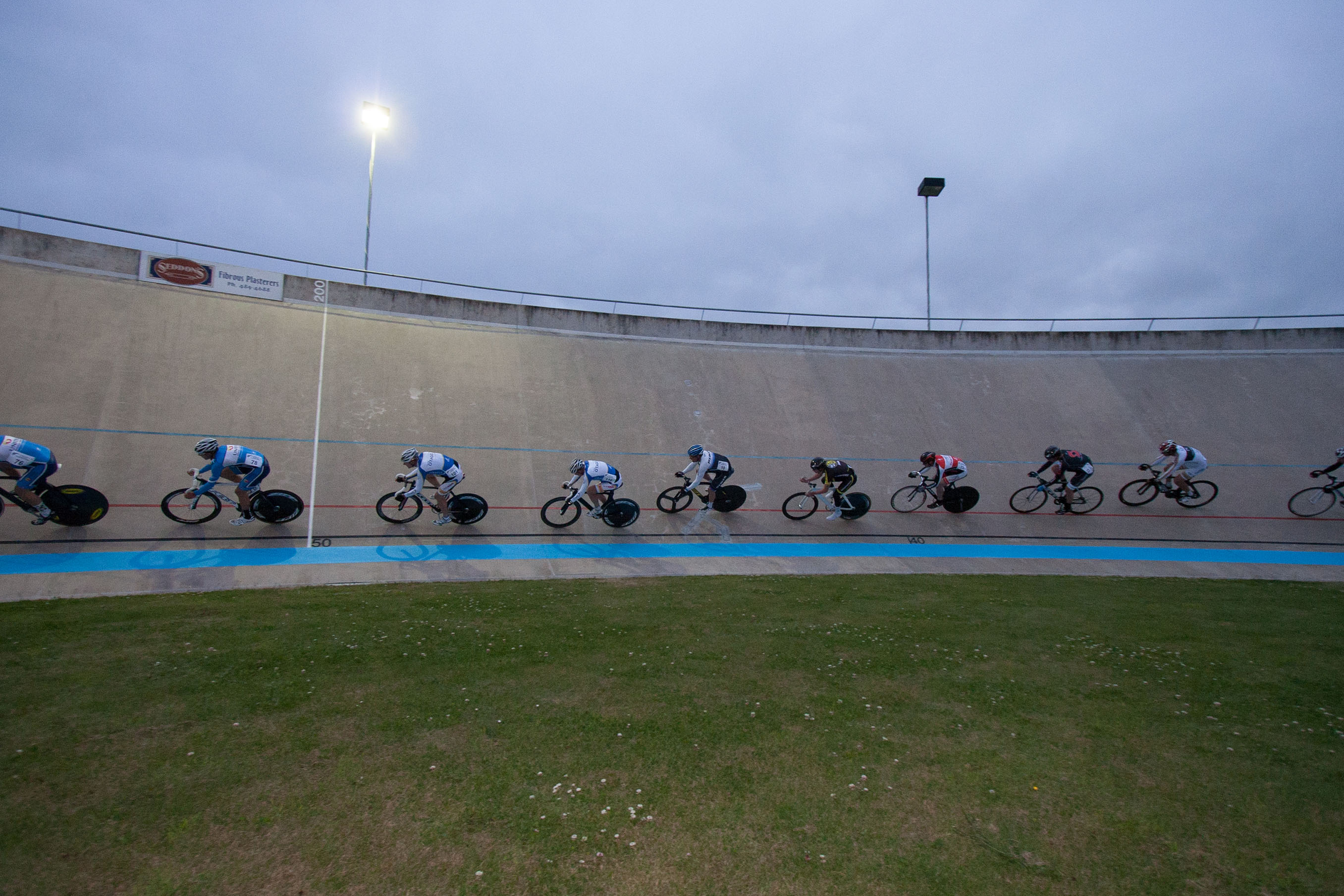 ---
Keys
Club members can get keys to access the velodrome for training. These require a $30 deposit, as well as a signature from a track committee member. To get a key, contact Chris Ford
---
Contacts:
Track Convenor: Hugh Fry – hughfry@gmail.com
Track Committee: Track@cyclingotago.co.nz
Junior Development Programme: chris.cgford@gmail.com
Track Bike Hire and Velodrome Keys: chris.cgford@gmail.com
Photos by Brendan Ward Photography