Cycling Otago host a number of memorial races throughout the regular season.
These races are in honour of some of the clubs past members and celebrate the rich cycling history, and the characters noted in the annuals of the club.
The first of these races to be highlighted is the Todd Memorial Criterium.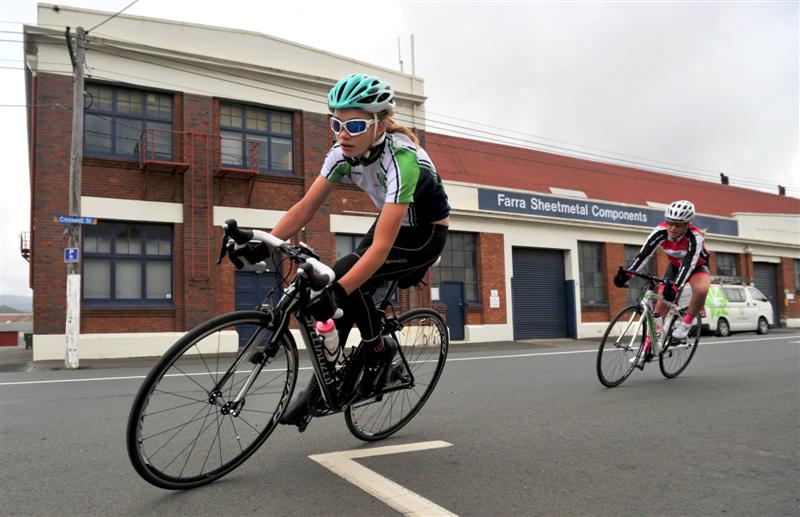 Otago Junior rides Thirza Smith and Mila Rollo in the 2015 edition of the Todd Memorial Criterium
Find the circuit details on Strava
here
Dean Cooksley Memorial Handicap
The Dean Cooksley Memorial Handicap is the final fixture of Cycling Otago's Spring race calendar.  The race is a 60-km grunter along the south coast from Green Island to Taieri Mouth, with hills and stiff cross winds to sort the chaff from the wheat.
A bunch contest the Dean Cooksley Memorial in 2015.