update: 25 March 2020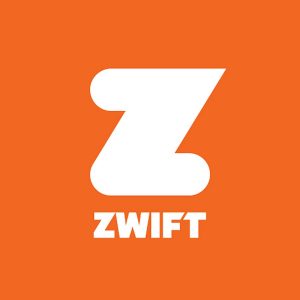 With the growth of online riding and racing, the club has decided to start to organise events from time to time through Zwift. This has highlighted the wide range of Zwift knowledge and experience in the club from "I am an expert" to "What is this Zwift thing that people keep talking about?". While the club will not be providing a service to set up individuals for Zwift, to assist those new to the experience we are going to start to build up a resource of information below in two sections:
A location to find upcoming events, both one off and regular
A general guide to Zwift
This will very much be a work in progress so check back here from time to time for more information (or please share with us any useful resource that you come across).
1. Upcoming Zwift Events
The following is a live list of events that we will continue to develop and add to as time goes on, please let us know if you are aware of anything that should be added. For all Cycling Otago club events, search for the following Zwifter in the companion app – RACHEL HARRIS5895
Events (sorted by week day)
Look up the following and join the events in advance, the Zwift system will cut you over to the start line in the minute prior to the event start.
Monday morning at 6:30am: Wakey-Wakey Kiwi Crew Ride – A public Zwift group ride with a 10 minute blast at the end
Monday night at 7pm (TBC): Zwift Monday Night Racing (ZMNR) – An event trial was hosted by Cycling Otago, if there is interest in the event then it will be held again
Tuesday night at 7pm: Kiwi Crew Ride – A public Zwift group ride with a 10 minute blast at the end
Wednesday nights at 6:30pm: Zwift Wednesday Worlds – An event hosted by Cycling Southland. Follow event organiser DAVID MCCORMICK – CS on Zwift for an event invitation
Thursday night at 7pm: Kiwi Crew Ride – A public Zwift group ride with a 10 minute blast at the end
We expect that other events will be organised in the coming days / weeks, possibilities that we have heard of are:
Friday Zwift Blast – hosted by Cycle World Dunedin, likely to be a 6:45am start each Friday morning
Sam's – details TBC, likely to be a Wednesday night ride of about 40km with the first half as a group ride and the second at full gas. Starting between 5:30 and 6pm
2. Zwift Guide
What is Zwift?
Zwift is a turbo trainer game that enables you to link you turbo trainer up your computer, iPad, iPhone or Apple TV, letting you ride with other cyclists in a virtual environment, therefore helping to alleviate some of the boredom associated with indoor riding. As well as competing against others riders in Zwift racers, those seeking specific training sessions can access workouts designed by professional coaches, and these can be completed in groups with riders completing efforts at the same intensity based on a percentage of their FTP.
The platform also covers running but we are going to focus on cycling here.
Go here for the Zwift home page
Getting Started on Zwift
Here are some useful links to sites that take you through step by step on what is needed and how to set up your account:
Equipment
There are lots of ways to set yourself up for Zwifting and they are covered well in the above Getting Started articles so look through them for more detail. The most common equipment is as follows:
A bike to ride: Typically a road bike but more TT, mountain bikes and other styles are starting to be seen
A trainer: this can be a smart trainer or a classic trainer, just be sure to check the list of approved trainers on the Zwift site before you purchase anything
Sensors: Needed to collect, transmit and possibly receive data from your efforts on the bike. The type you need depends on the trainer that you have, typically a smart trainer will transmit power, speed and cadence where as a classic trainer will need a speed and cadence sensor fitted to the bike. It is also recommended / beneficial to have a heart rate monitor
A device to connect you to Zwift: These fall into two groups, either a computer (Windows PC or MacOS) or a smartphones/tablets (iPhone, iPad/iPod, AppleTV, Android). Which you select will be down to what you have available although bear in mind that typically a computer can connect to your sensors through with Bluetooth 4 or ANT+ (with a dongle / USB stick) and a smartphones/tablet uses Bluetooth only
A Zwift account: Follow the instructions on the main website to create an account, you get one week free to start and then there is a monthly fee of US$16.99 (approx. NZ$30.50, this depends on the exchange rate and your bank fees at the time of the transaction)
Install the Zwift Software: See the Zwift site for instructions on how to download it onto your computer or device, install it and then log in.
Zwift Companion App: This is a separate app that is used as an interface during rides or for planning and joining group rides in advance. We recommend also downloading this onto a separate device so you can have easier control during events, just search Zwift in the Android Play Store or Apple equivalent.
The club has some smart trainers that will be available for hire, contact us through our Facebook page for more information.
Events and Races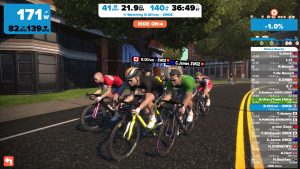 The club is in the process of trialing some club Zwift events so keep an eye on our Facebook page for more information.
In the meantime, on Zwift follow the our event organiser so you can be added to the invite list for events. Search for the following Zwifter in the companion app – RACHEL HARRIS5895
Podcasts
Zwift and other organisations do regular podcasts with lots of information on how to train, race, events plus tips and tricks. Search in your favourite pod player for some of the following:
Zwift PowerUp Cycling Podcast: The main show with 55 episodes and counting from the Zwift people themselves, featuring coaches (including our own Greg Henderson) and guests.
Zwift PowerUp Tri Podcast: If this is your sort of thing, a series of shows covering all things Tri and the application and features of Zwift
Other Useful Zwift Sites
Zwift Insider: a large resource of how to tips and tricks, videos, articles, news and other useful tools
DC Rainmaker: reviews, advice and generally one of the best information sources for all things cycling, gear and gadgets including equipment and advice for Zwift (plus some of that other less interesting Tri stuff)