The Dean Cooksley Memorial Handicap is the final fixture of Cycling Otago's Spring race calendar.  The race is a 60-km grunter along the south coast from Green Island to Taieri Mouth, with hills and stiff cross winds to sort the chaff from the wheat.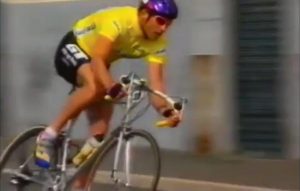 The race favours strength and speed, and is thus a fitting tribute to Dean Cooksley, the man after whom it is named.
Hailing from Methven, Cooksley was a force in local and national cycling until being felled by an undiagnosed heart condition aged 29, the prime of his life.  Cooksley, or "Cooka", is remembered as an outstanding person and a terrific rider – big, strong, quick and relentless.  Cooka's power was legendary.  Whatever the terrain, whatever the weather, Cooksley went hard from the get-go.  Peter Oakden, a friend and racing contemporary, describes Cooka as a hammer:  "He was the hammer, we were the nails."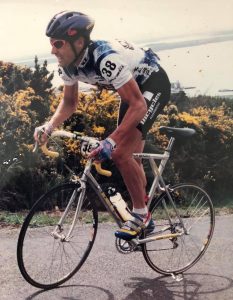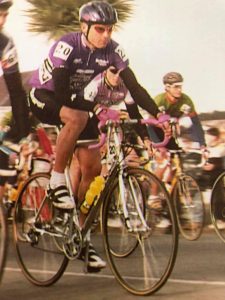 Cooksley raced at a time when the brute individualism of amateur racing was giving way to the collective effort of professional teams.  A lone wolf, Cooksley rode against – and often beat – the professional teams.  Despite never winning a major tour, he took several stages in the Tour of Southland over the years, and won a stage in Australia's prestigious Herald Sun Tour.  The likes of Glen Thomson and Greg Henderson knew they'd been in a race when they'd come up against Cooka.
Oakden recalls being in the support crew for Cooksley in the '94 Tour of Southland.  The lead riders were battling a scorching cross wind in the mountains in the second stage, and the physical toll was immense – eyeballs on handlebars, tongues on top tubes.  Not so for Dean Cooksley, who was having the time of his life – and managed a grinning thumbs-up to Oakden as he shot past the support car downhill into the furnace.
Cooksley was generous with other riders – particularly up-and-comers – and is remembered for his distinctive laugh, which would often be heard around the circuit.  The man loved cycling and lived for it.
We invite you to contest this memorial fixture for one of Otago's true cycling characters; a special race for a special man.  Take a handicap and see if you can cross the tape first, or start from scratch as Cooka would've done, and do the hard yards from the back to the front.