Daylight savings is almost here and the nights are getting longer so we all know what that means!
Yes, series 2 of Monday Night Racing for 2017 is starting again soon!  Time to dust off that bike, get training, set some goals and spin those pedals on the famous Salisbury Circuit on Wairongoa Rd, North Taieri.
First up, all riders need to register through the online entry page. Once registered, you will find all the information you need on this page.  There will be links here to the MNR registration page,  MNR regulations, results as they become available and category listings plus MNR contact details at the bottom of the page.  All of these will be updated regularly as any changes occur.
Online Entry Page
Registration for this series of MNR can be done through the online entry page which can be found here.
Payment Details
Payment of race fees can either be made on the night in cash or paid online, the details for which are:
Cycling Otago Inc. ANZ 01-0906-0005289-00  (please Include Name and Ref# MNR)
MNR Regulations
We have listened to feedback received this year from competitors, supporters and organisers and given the regulations for MNR a refresh in time for the start of the new season.  The objective was to make them clearer and therefore easier to follow and to administer.  Any feedback, suggestions or questions on them would be welcome, please contact Paula or Mark.
The layout is different and there have been a few changes so we do recommend that you all take the time to have a quick read through.  The regulations can be found here: Monday Night Racing rules and information v1
We have pulled all of the details for this series into one place so once you have read the regulations this is a quick spot to come back to check when needed.
Results – Round 10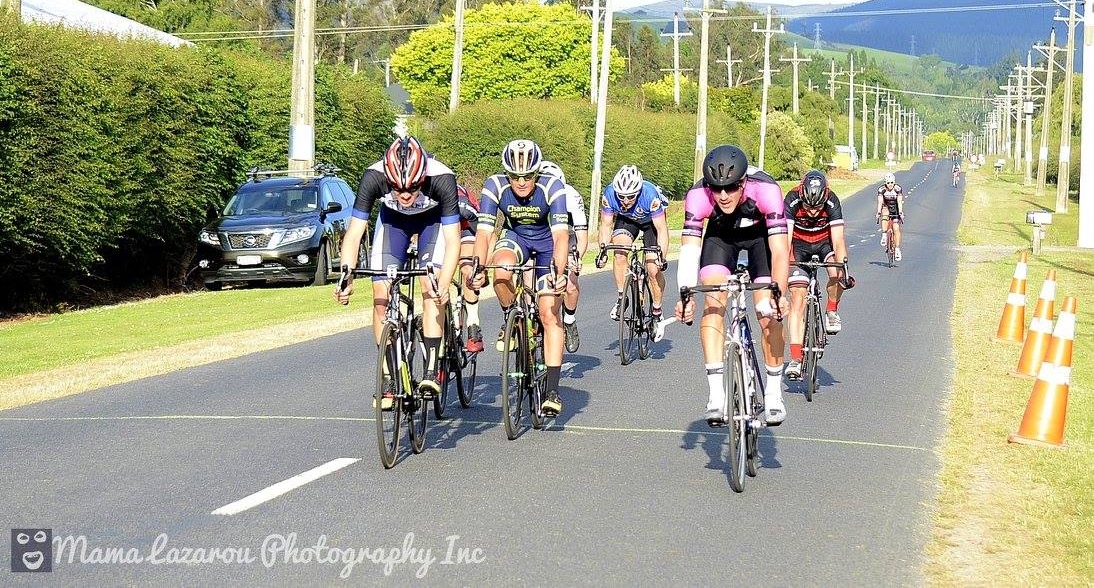 The points tables at the end of each completed round are posted here, the latest version is the most accurate and will include any corrections from previous rounds.
Don't forget to join Cycling Otago and register online to be eligible for the series final standings, check the MNR Regulations above for details.
After each future round, the results will be updated and posted on this page.
Rider Categories *
For series 2, the starting categories are: MNR 2017 Series 2 cats
* During the MNR series, the categories will be reviewed and movement may occur.
Contact Details for MNR Series 2
Paula Hasler – email: paula.hasler@otago.ac.nz
Mark Adamson – email: mark.adamson@downer.co.nz