Round 8 Series Final Points The  points table posted below are the final points and placings at the end of the 2017 Series 1.
The final round of 2017 MNR season 1 held this week has seen the points and placings finalise following exciting and hard fought races across all the categories.
Points are calculated from the best 5 results (may include Marshalling points).  To contest the Series and Age Group Category placings riders:
Needed to have participated in any 5 races in the season, and
Be paid up Club Members.
As always, if you spot an error in the points table then send us a message through FB, we will address it promptly.
This week sees two sets of results announced to complete the season.  Prizes will be awarded at the upcoming Road Cycling prize giving, to be announced soon.
Final Age Group Categories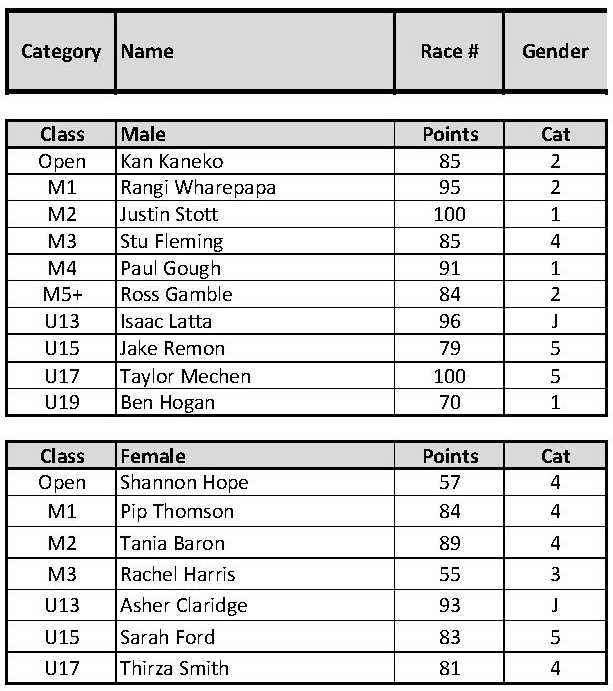 Final Series Categories
The Series Results page for the upcoming series will be updated weekly.
Series 1 2017 Categories (based on results of 2016 series 2). New riders entering the series will be assigned categories. Categories will be reviewed after three races.
2017-1-MNR-categories-REVISED – subject to change during the season