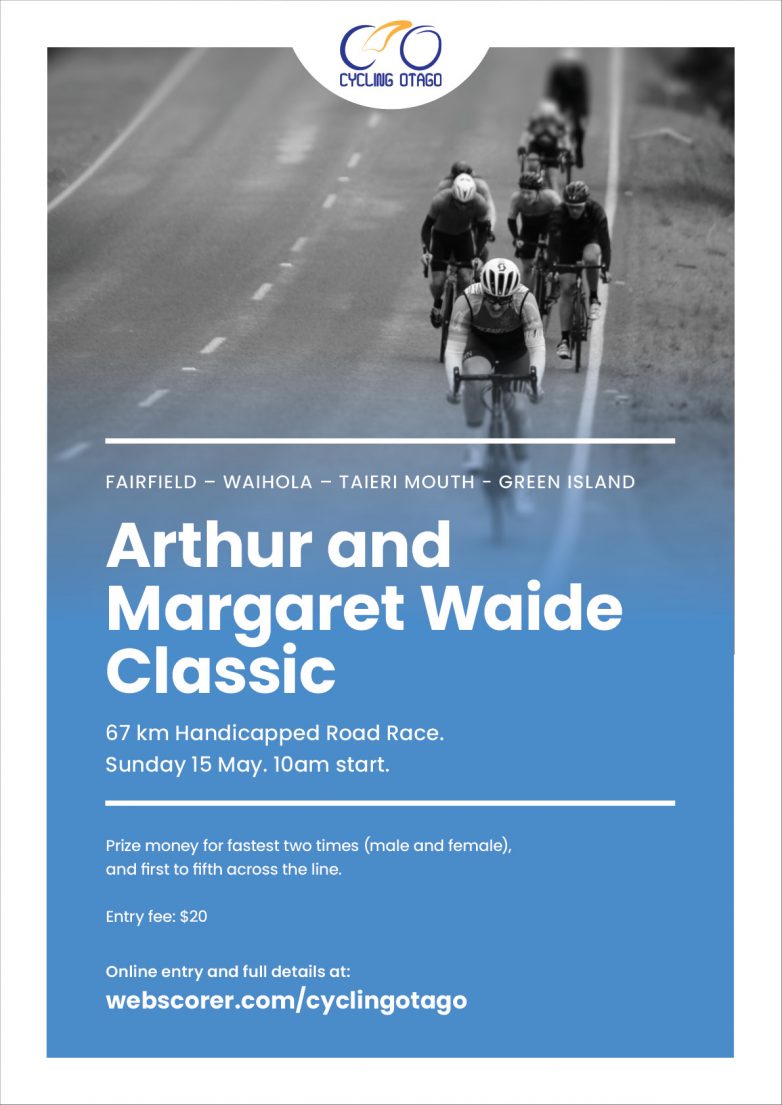 Now postponed to 15 May — the Arthur and Margaret Waide Classic. A fast start followed by a picturesque climb and big descent followed by a roll along the coast. It's a great course that has it all, and certainly not one to be missed.
All entries go into the draw to win a Cycle World/Ricoh sponsored prize pack to the value of $400!
Event info

Timing
– Date: Sunday, May 15th, 2022
– Sign on: 9:15am corner of Coach and Morris Roads, Fairfield, Dunedin
– Race briefing: 9-30 am – all to attend
– Race start: 10:00 am
Course
All entrants will be emailed prior to the event with course details
Payment
$25.00 All Riders
Prizes
Fastest 2 times (male and female), Fastest male and female 50 years + and 1st to 5th across the line.
Entries to be received by 3pm on Friday 13th May 2022 for handicapping.