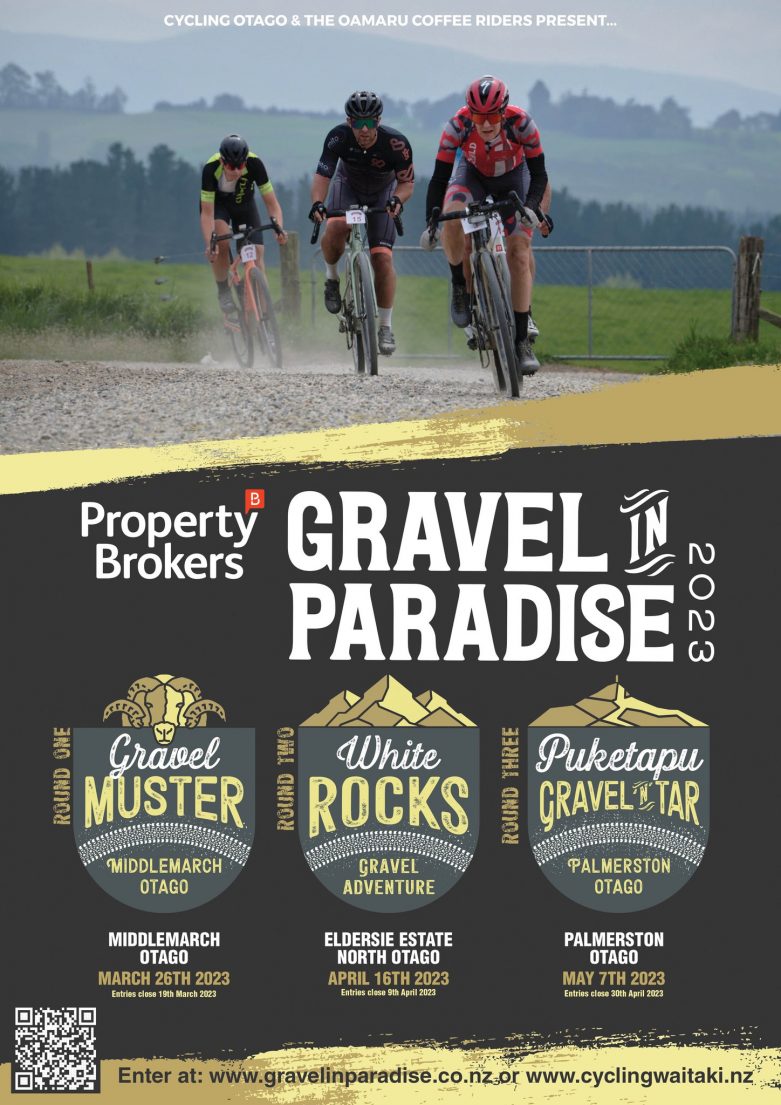 Gravel in Paradise is a three-round series, featuring the Gravel Muster in Middlemarch on Sunday 26th of March, White Rocks in Elderslie Estate Sunday 16th of April and the final Gravel 'n' Tar in Palmerston Otago on Sunday 7th of May.
With four classes and three age group categories in each class, this series caters to everyone. Classes include Ride Strong, (Farming community, in conjunction with Farmstrong) E-Bike (non-competitive), Gravel 2-Community class and Gravel 1-Championship class (long courses).
Enter the entire series and receive a $30 discount or register for individual events. Those who register for the entire series will have a chance to win a Ricoh Tineli Elite riding kit valued at over $400.00!We have some wonderful Polo shirts designed for this event and these can also be purchased on the entry form, orders for these close two weeks prior to each event.
There are medals (excluding E-Bike class) for podium finishes in all individual events and series collective. Certificates for all series finishers, trophies for the fastest male and female in the championship class for the series and trophies for Ride Strong-Fastest Farmer, male and female. There will be spot prizes at all events kindly sponsored by My Ride Dunedin, Hub and Sprocket Cycles, Martyns Cycles and Farmstrong.
Special thanks to all our series sponsors: Property Brokers Oamaru, Parkside Quarries, Calect Electrical Ltd, Anchor Milk Otago and Ricoh.

For more information see: www.gravelinparadise.co.nz or enter at www.webscorer.com/cyclingotago