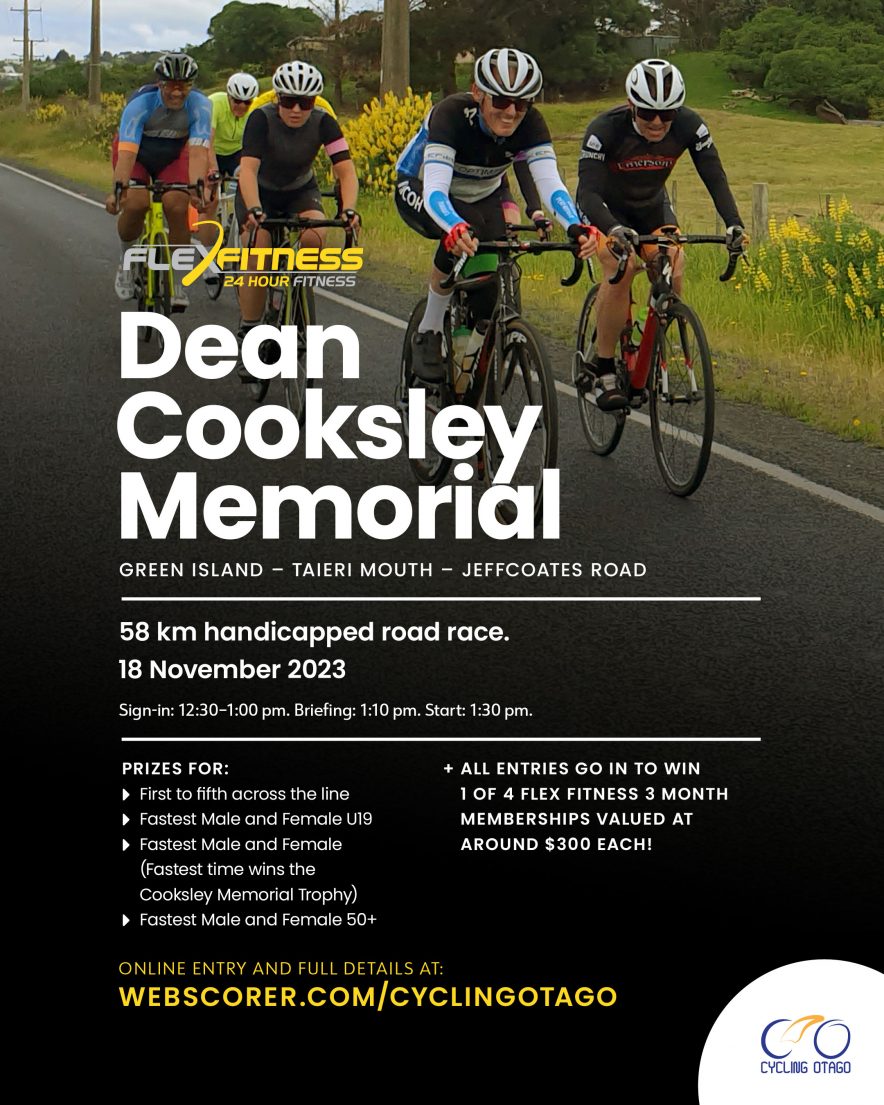 Flex Fitness//Dean Cooksley Memorial Handicap 2023
Generously sponsored by Flex Fitness Green Island with all entries going in the draw to WIN one of four 3-month memberships at Flex Fitness Green Island to the value of $300.00 each!!
Timing
• Date: Saturday 18th November
• Sign on: 12.00 pm to 12.30pm at Burgess St, Green Island (opposite the entrance to the dump)
• Race briefing: 12.45pm — all to attend
• Race start: 1pm
• Prizegiving post event at the Village Green at Sunnyvale.
Riding from Green Island through to Taieri Mouth to the end of the seal and turning at the top of Akatore Rd – return to finish on Jeffcoates Rd before Waldronville. Approx. 58km, 450m climbing. Full course map here: https://www.strava.com/segments/1370942
Prizes for
• 1st–5th across the line
• fastest male and female (1st fastest overall wins the Cup)
• 1st fastest 50yrs+ male and female
• Fastest male and female under 19.
4 draws from entries to win 1 of 4 Flex Fitness Memberships.
Entries are to be received by 3pm on Friday 17th November for handicapping.