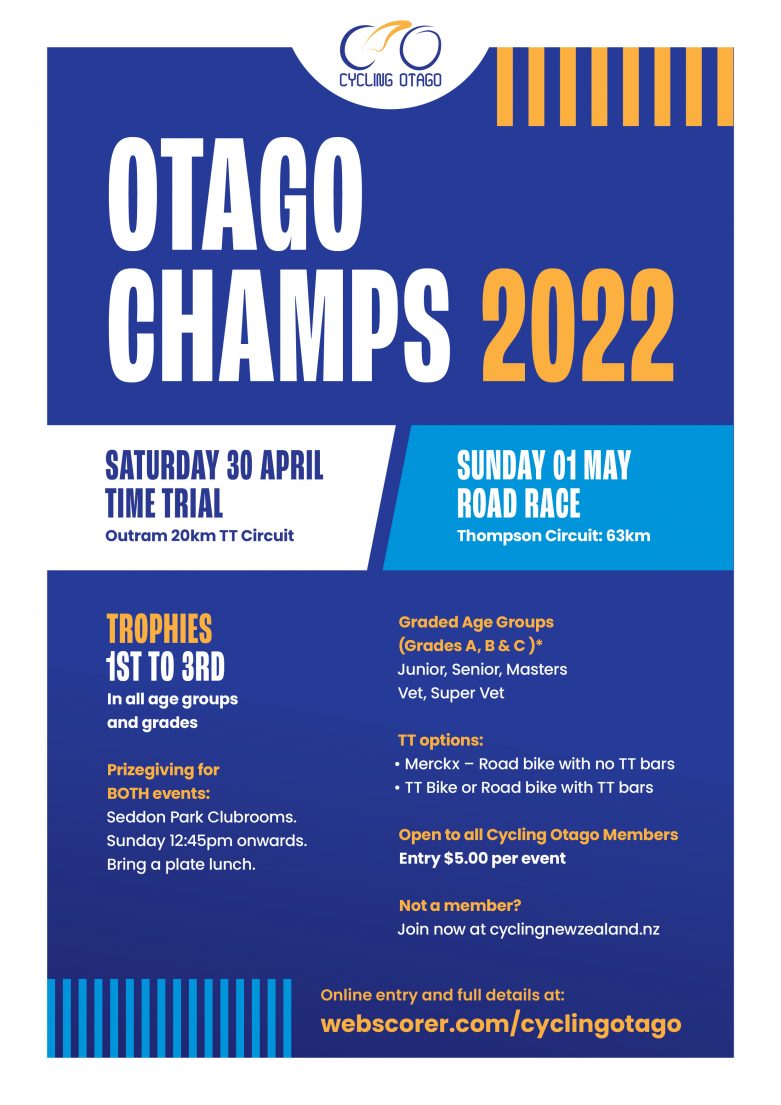 The illustrious Cycling Otago Champs are coming up!
Time Trial champs are on the Saturday, on the Outram Huntly Road/Maungatua Road 20km course, with categories for both TT bikes and standard drop bar road bike.
Then the road race on Sunday following the Thompson Memorial Course, from Mosgiel to Berwick and back to East Taieri via Woodside for a 62km race.
And with the events split by graded age groups there's opportunity for all.
Enter one or enter both for ultimate glory! Full details and entry www.webscorer.com/cyclingotago