For our next event, we're doing something a little different. We've teamed up with the Dunedin Triathlon & Multisport Club for a cyclists vs multisport athletes duathlon.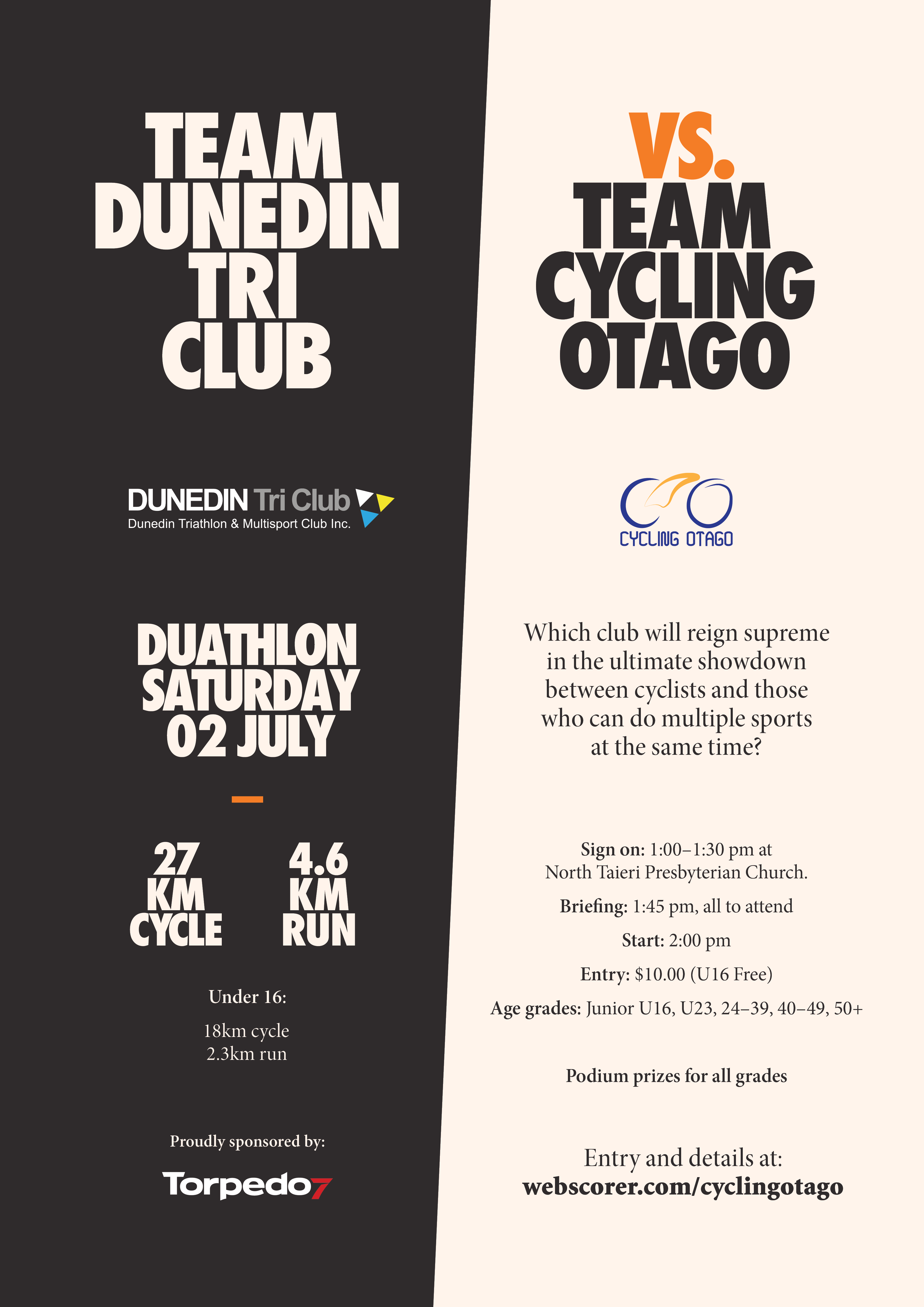 Entery and further details online at webscorer.com/cyclingotago
Which club will reign supreme in the ultimate showdown between cyclists and those who can do multiple sports at the same time?
Sign on: 1:00–1:30 pm at North Taieri Presbyterian Church.
Briefing: 1:45 pm, all to attend
Start: 2:00 pm
Entry: $10.00 (U16 Free)
Age grades: Junior U16, U23, 24–39, 40–49, 50+
Podium prizes for all grades
Kindly sponsored by Torpedo7 Dunedin